Auto-posting service for SMM‑specialists
SMM Aero is a professional tool to work with social media platforms.
It makes posts on a given schedule, shortens links, notifies you of new comments. Helps to understand the public of your profiles and marketing performance.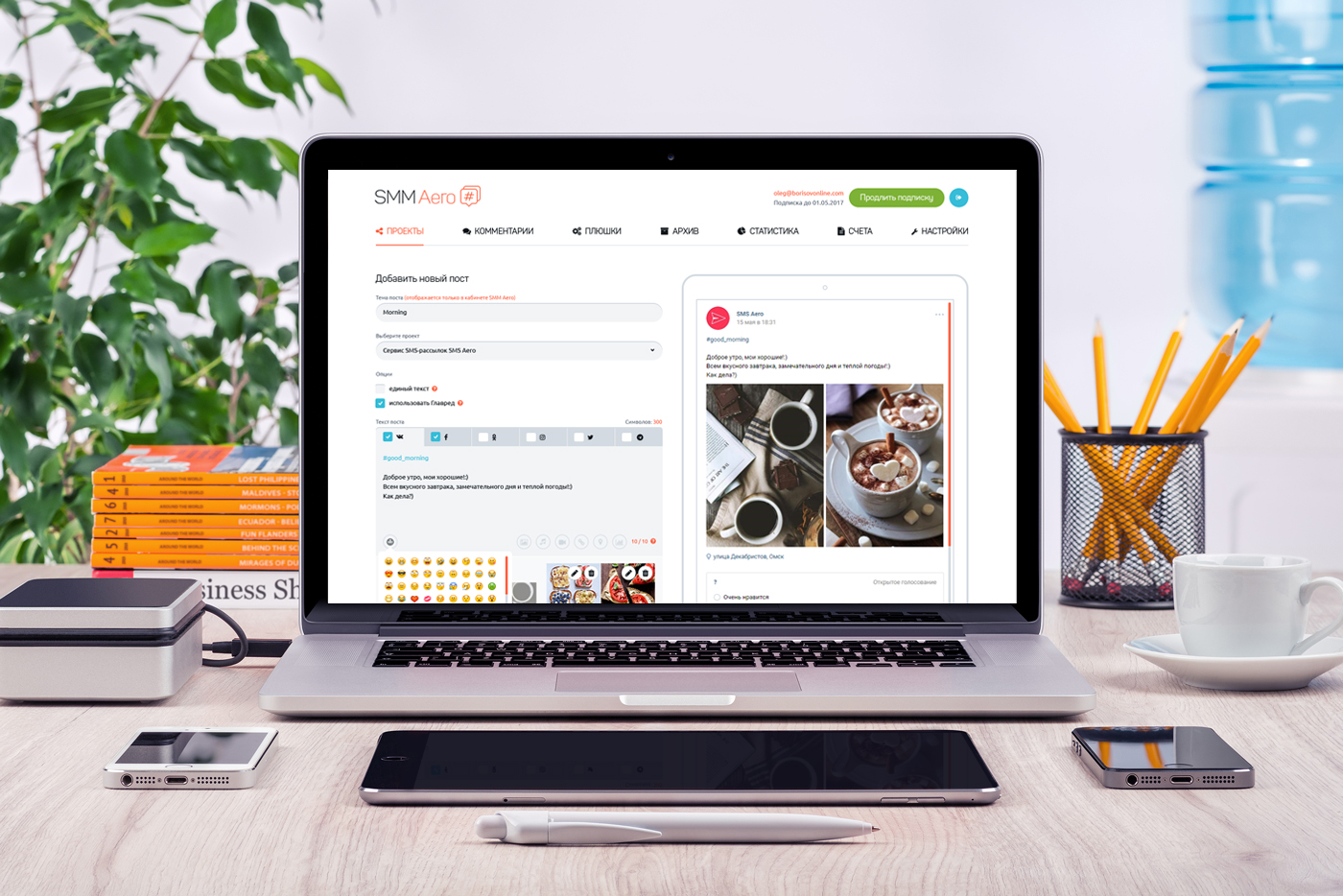 SMM Aero is used by for both individual specialists who run brand profiles on social networks and big SMM companies which run several projects and companies simultaneously.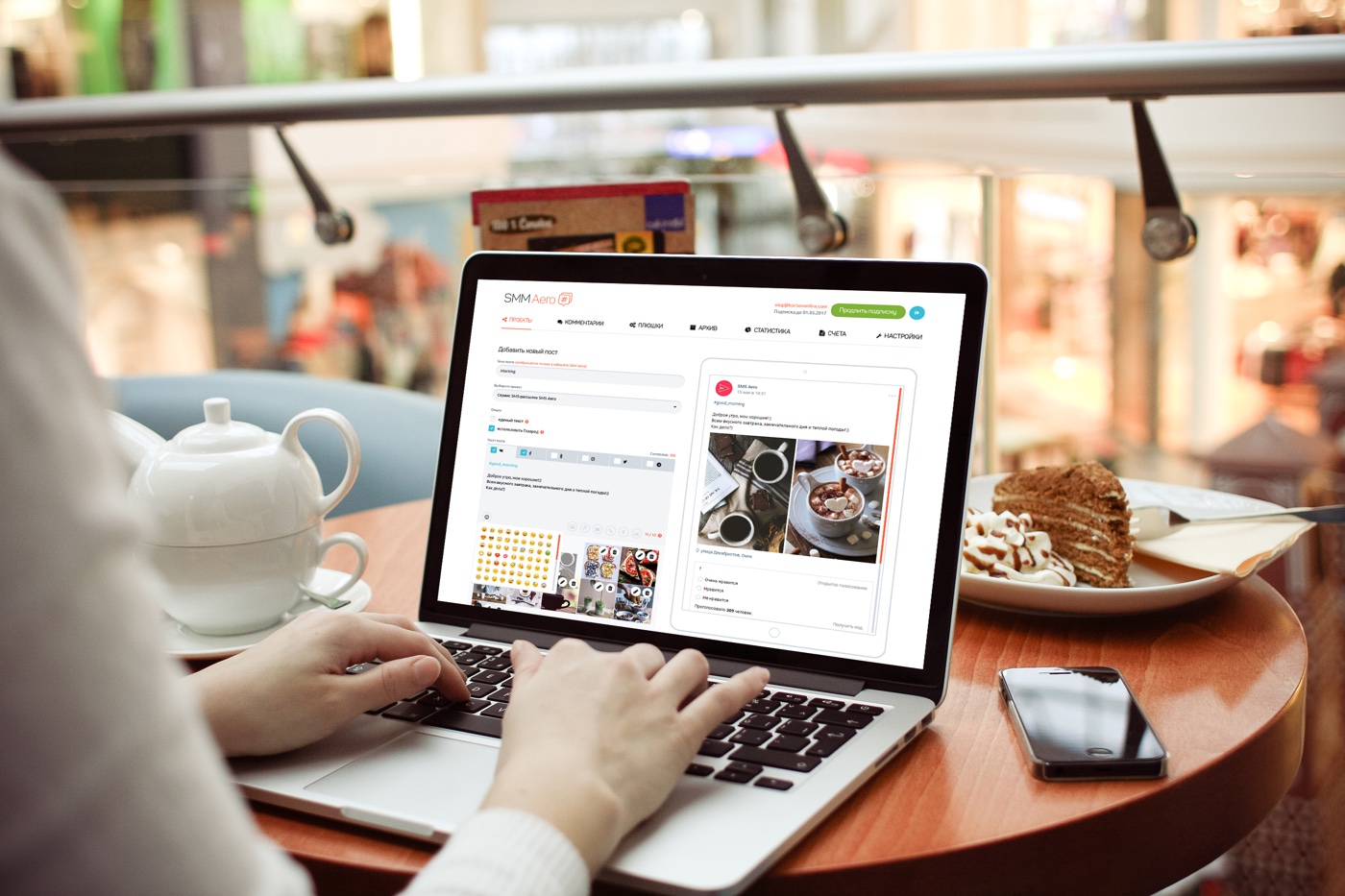 SMM Aero is a logical extension of SMS Aero and, in fact, grew out of it. Today SMM Aero is used by more than 3 500 specialists throughout the country.
Go to SMM Aero official site