"Heat 2" became a logical conclusion of the season of 2010 and it gathered 2,500 guests.
The hallmark of the event was the most balanced and qualitative sound ever, built from the Line Source System with several delay lines which covered the whole dancefloor and each point of it with equal sound density.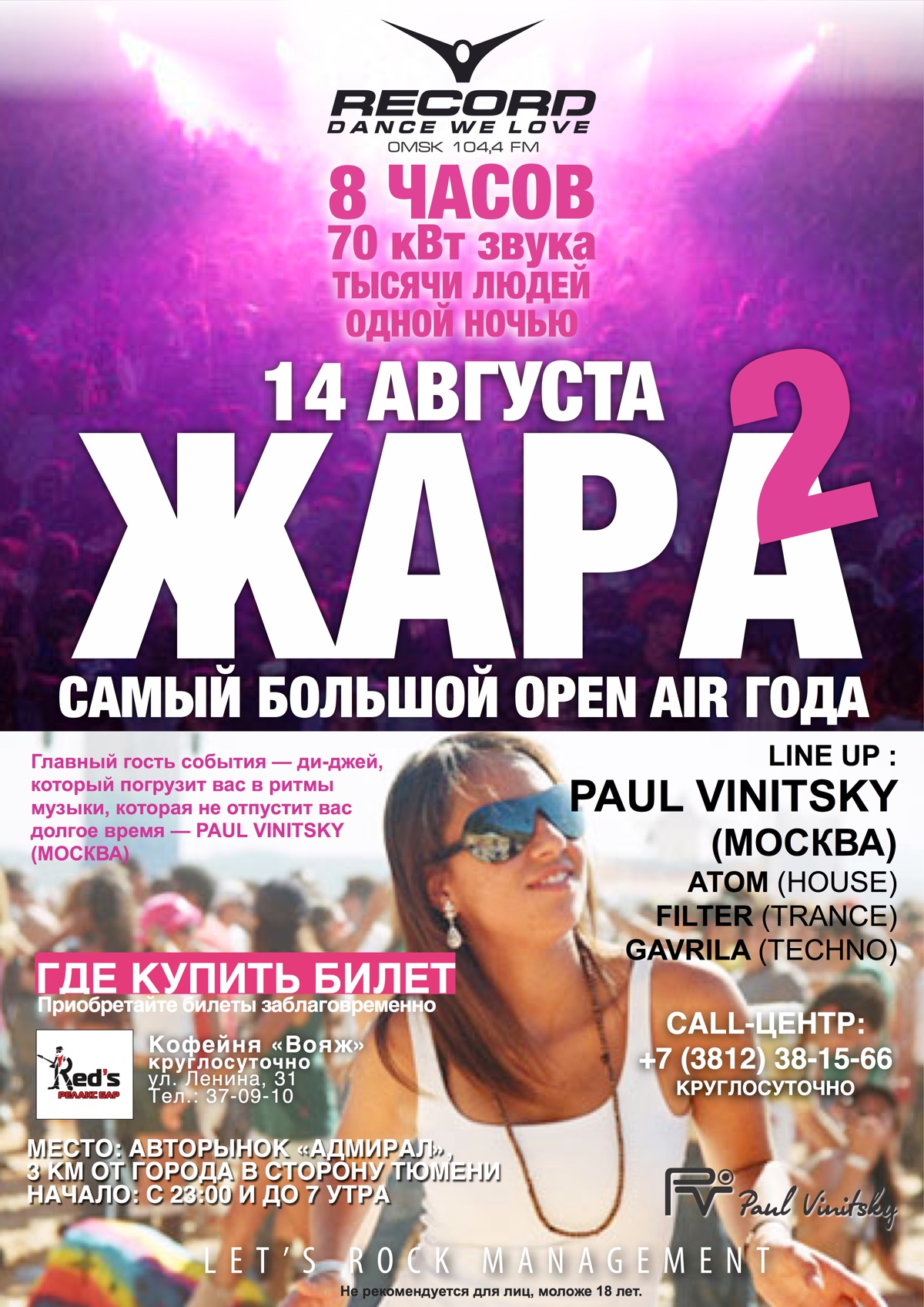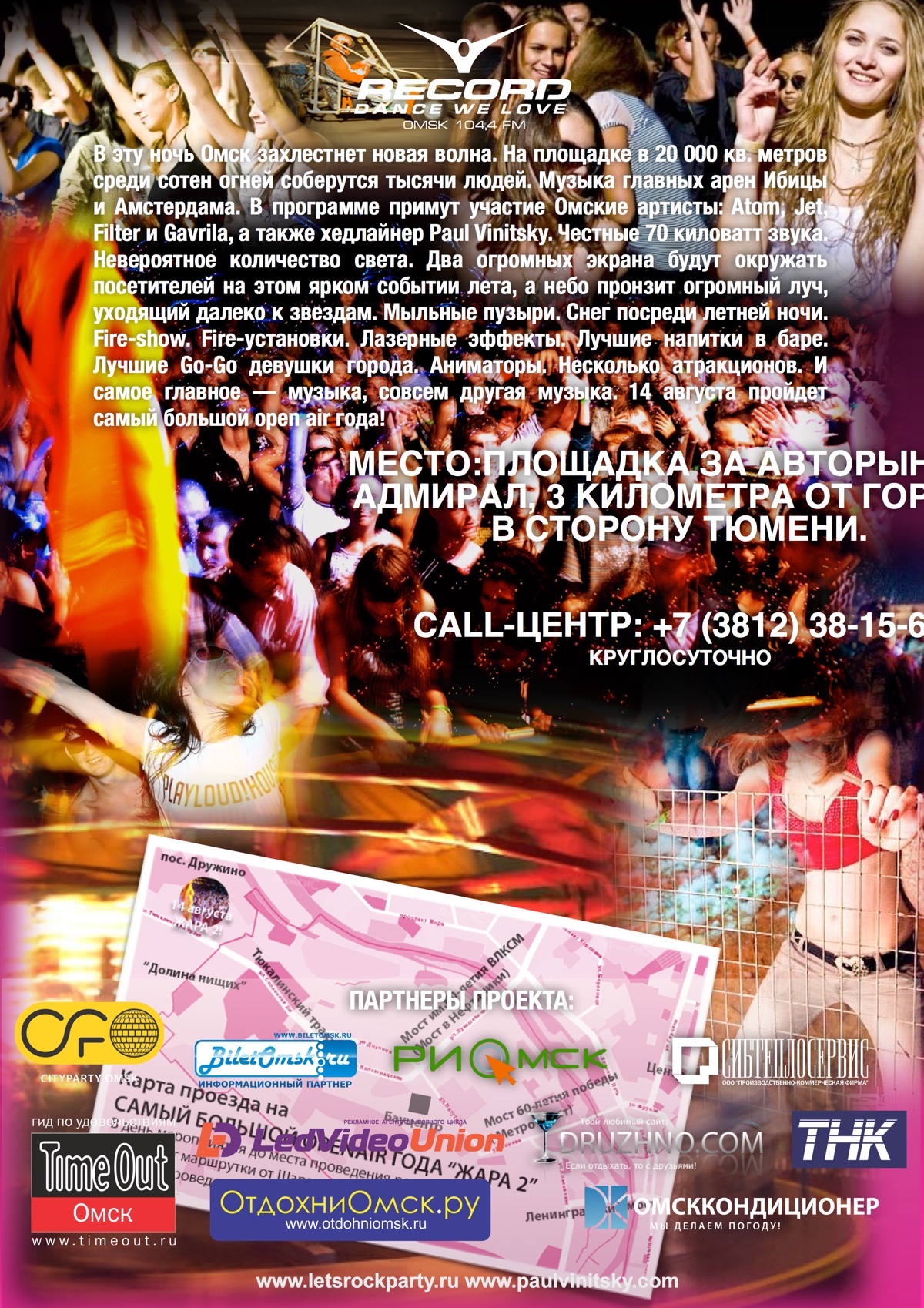 The headliner of the event was Paul Vinitsky and afterparty was held on "Admiral Project".
Then, our team took a break for 2 years and came back only in 2012 to present our last event "Megashow".
Do you have photos or videos from this event?
Please contact me to negotiate the terms of me getting them.
Venue
Car market "Admiral"
Idea
To hold the biggest open air of summer 2010
Performers
Paul Vinitsky, Saint Petersburg
Atom, Omsk
Filter, Omsk
Gavrila, Omsk